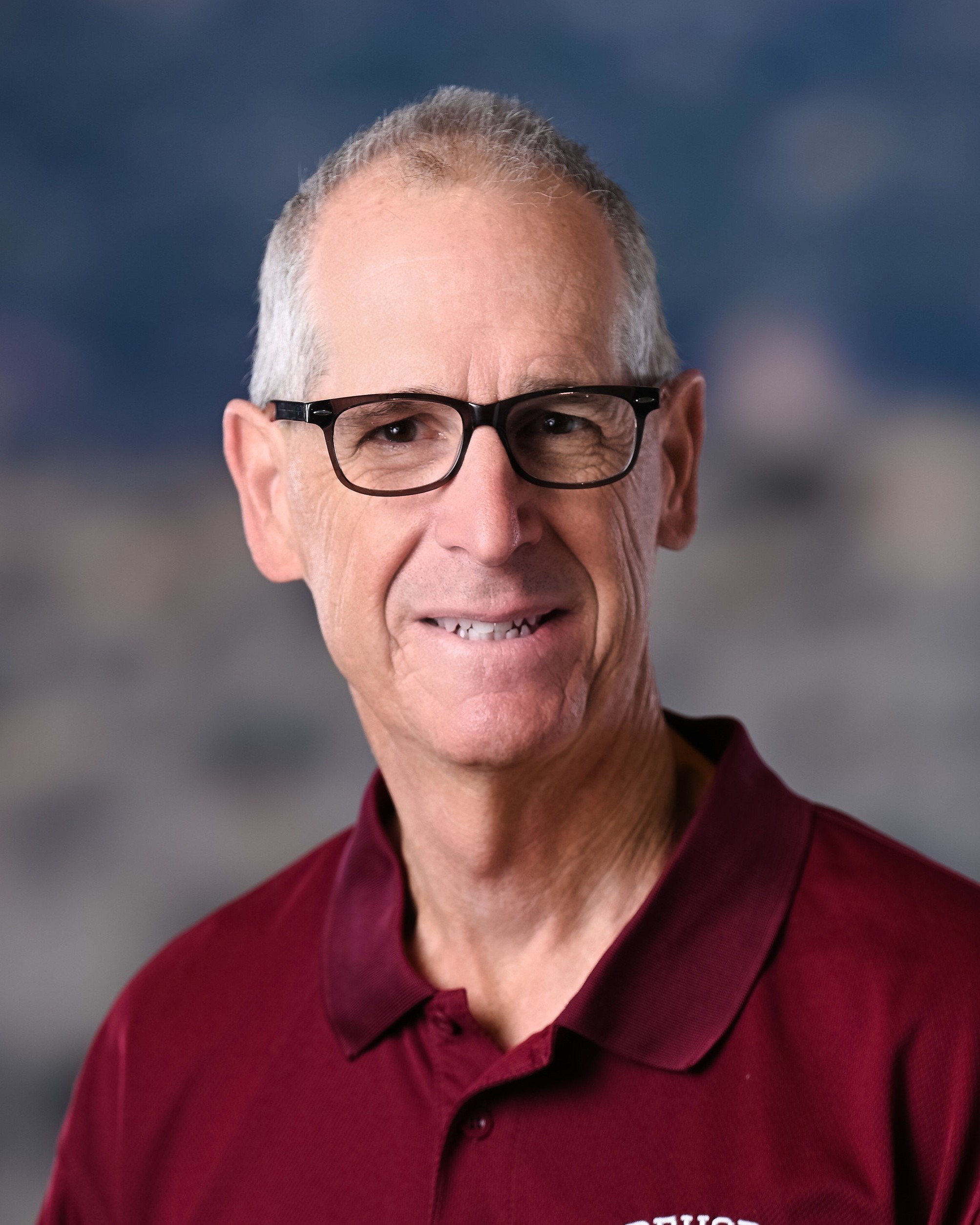 Myron Postma
PE/Health teacher
Phone: 505-863-4412
My wife Shari and I came to Rehoboth Christian School in 1987 from Dakota Christian High School in South Dakota. I grew up in the green croplands of Northwest Iowa. I graduated from Dordt College with a K-12 Physical Education degree and met my wife there. I also have a Master's in Educational Leadership from WNMU.
The church I grew up in had always supported Rehoboth Mission. When I went to college God gifted me with roommates that graduated from Rehoboth. Our three children were born and raised here in Gallup, and they all attended and graduated from Rehoboth. In my spare time, I enjoy the challenge of team roping (heading) and riding horses.
In my work at RCS, God has allowed me to wear many hats. I have taught PE (K-12), been athletic director, coached (track and basketball), officiated (HS basketball, ABA basketball, soccer), taught at UNM Gallup and am a substitute bus driver.
I enjoy teaching activities and physical skills because of the life lessons that can be included, learned, and applied while playing games. I like being active and enjoy the variety of people I have met, worked with, and become friends with because of my involvement in sports.
My hope for the students and people at Rehoboth is that the seeds of faith are planted and nurtured so that our personal faith can grow and become stronger. This is a journey that we can not make alone. We must walk with others as we share the love of Jesus Christ our Lord and Saviour.