About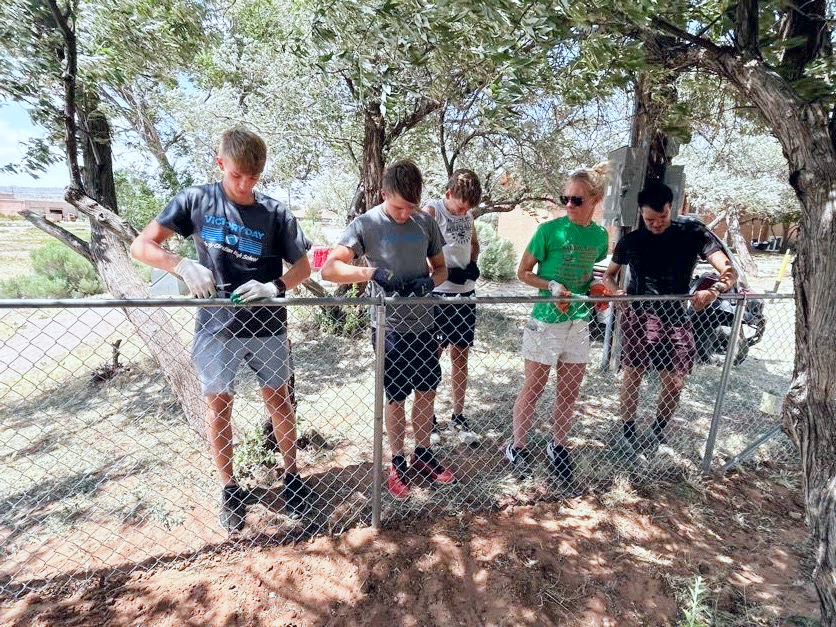 Without the help of faithful volunteers, Rehoboth would not be able to sustain its ministry to the students and families of the area. With a variety of ongoing needs, volunteers of all ages and skill levels play a crucial role. Enrollment is higher than ever before, and help is always needed within the schools and classrooms with activities such as tutoring, assisting teachers, substitute teaching, food service, or helping with summer camp activities.
Rehoboth's campus is 118 years old with many buildings and facilities. Maintenance, remodeling, electrical work, plumbing and help with special projects are always needed. Some work may include carpentry projects (bookshelves, cabinets, etc), minor repairs on plumbing and electrical appliances, landscaping (tree pruning, weeding, etc.), demolition, concrete work, minor bus, and car repairs and various other projects as needed.
Rehoboth's administrative needs include clerical work, data entry, and assisting our administrative staff with various projects. As a part of your Destination Rehoboth experience, you will be able to volunteer at various locations in meaningful service projects both on and off of Rehoboth's campus. Off-campus opportunities might include helping at the local food shelter, assisting Rehoboth families in need with home repair projects, or serving at churches on the reservation.
Interested in volunteering at RCS?
We would love to have you! Rehoboth has a variety of needs, both ongoing and immediate. Our ongoing needs are with tutoring and food service. An immediate need is for plumbers and electricians!
We try to set up housing and work according to your needs and talents, as well as the needs of the school.
The generous gifts of time, talent and love from our volunteers greatly benefit the staff and the children of Rehoboth Christian School.
Email, call, fill out our online application, or request for more information. We appreciate your interest and care for our school!