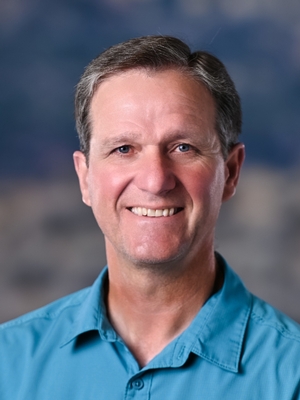 Rudy Folkerts
MS/HS Art Teacher
Phone: 505-726-9632
Good day, eh. I was raised in Chilliwack, British Columbia, Canada in an immigrant family of seven children. I attended Dordt University (where I met my incredible wife, Shirley) and have taught at six different schools, in four different states.
I love teaching and coaching because of the relationships I get to enjoy with students. As a teacher I get really excited when students have 'Aha' moments; when something clicks and this new understanding brings their art to a new level.
It is my deep hope that art students develop their art skills and learn to speak truth through their art. It is also my desire that the art room is a place of peace and calm for my students; a place where they can feel safe as they create. This is important because creativity doesn't happen when there is stress or anxiety.
I love being outside, enjoying God's creation. It makes sense that I love biking and hiking. Luckily, Shirley enjoys these activities, also, as we have participated in two coast to coast bike rides, one of which actually stayed at Rehoboth one night (Sea to Sea 2013) and we spend many weekends and summer days hiking anywhere in the western states.
I feel very privileged to be teaching at Rehoboth. I had been waiting for this opportunity for more than 25 years. Ask me and I'll take the time to tell you that story.