Welcome to the RCS Alumni Homepage
Time Flies!
Rehoboth has been dedicated to ministering the word of God through education from the time that it was established since 1903. With only 6 children starting that December 1903, students attended 10 months of school from September 1 through July 1. Before the high school was started in 1948, students would attend Rehoboth for 6 years, starting at age eight, and graduating at age 14. In 1940 a 9th grade was added and by 1948 Rehoboth became a 4-year school. The first graduating high school class was in 1949 who held its banquet at El Rancho on April 29, 1949. Rehoboth Alumni Association is very proud of our alumni and their wonderful life here with Rehoboth.
Our purpose here at the RCS Alumni Association is to connect with alumni and help to develop a better relationship with our graduates of Rehoboth Christian School. There is so much happening at Rehoboth! We would love to give you some options to keep informed with all things alumni!
Your RCS Experience doesn't have to end at graduation!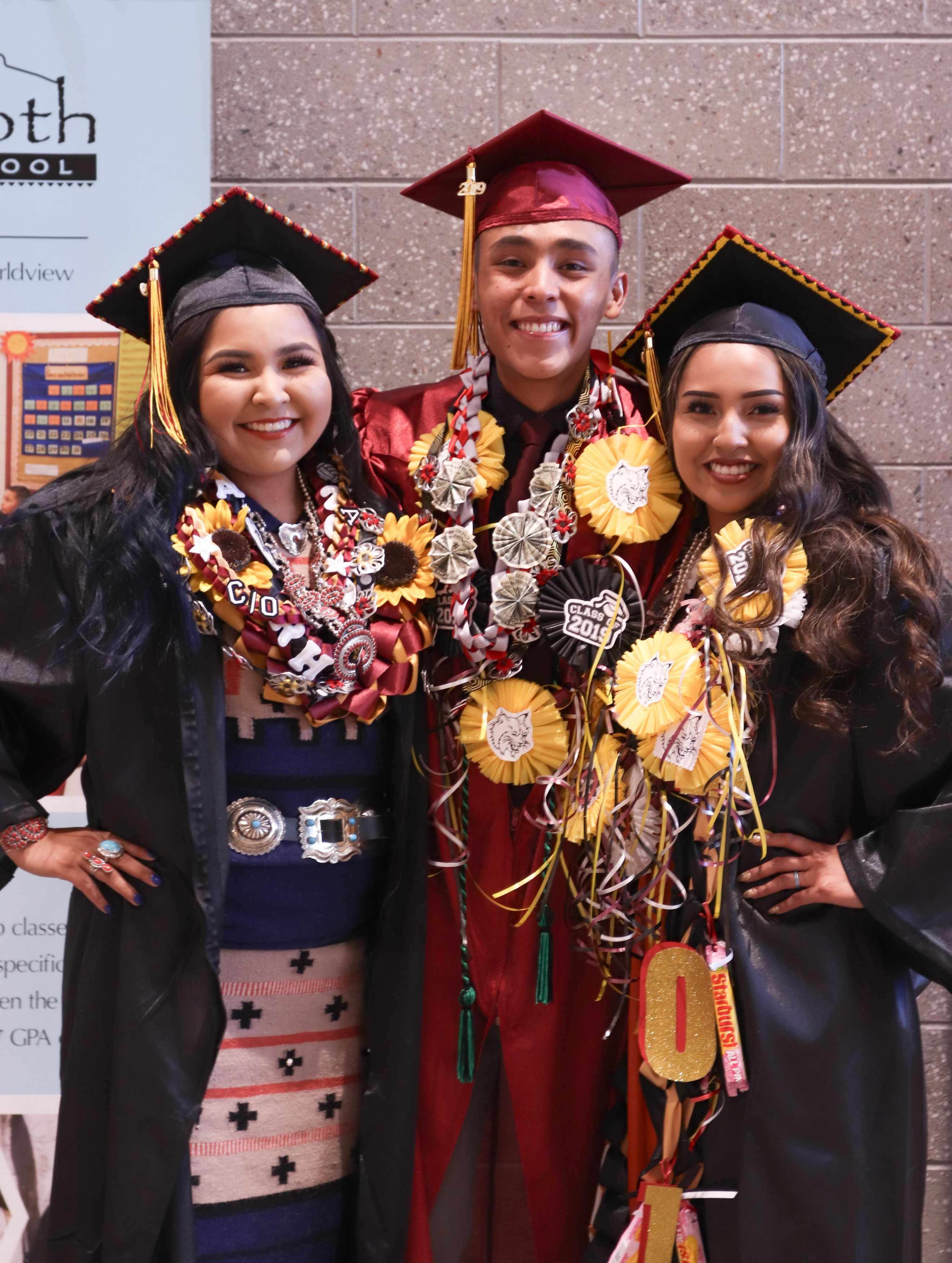 Rehoboth Christian School's Alumni Association is proud to help you stay informed with all the amazing things happening on Campus. You can sign up to receive information with the Alumni Association Membership Form. The information we collect will help to update your contact information for things like; newsletters, contacting you about becoming featured on the alumni stories page, and even getting in touch with you about your own class reunion!
You can also visit the Rehoboth Alumni - Facebook Group which will have posts updated frequently, including Throwback Thursday with opportunities to win some lynx merchandise!
We would love to be able to give you easier access to job opportunities here at Rehoboth and scholarships for higher education just for alumni of Rehoboth!
Lynx can lead the way by giving their time, talent, and financial resources to support Rehoboth Christian School and the community. RCS Alumni Association encourages you to join in helping to enhance the RCS experience for students, faculty, and staff.
Have you recently moved? Or receive a new job? We would love to hear all about you and your recent endeavors!
RCSAA collects email addresses to send you a confirmation email notifying you that we have received your responses. The information you provide will NOT be sold. The information RCSAA collects is to better communicate with you through newsletters, events happening around campus, career opportunities, class reunions, and even ways to give back to your alma mater.
The information you provide also helps with our ongoing alumni accreditation, to receive better grant funding, and a better understanding of the impact that Rehoboth has had on your life and what you would have changed with the experience. Rehoboth Christian School can benefit from the information you provide.
We would love for you to stay in touch! Fill out our Alumni Membership Form here to officially become a part of the Alumni Association!
Alumni Letter of Desired Healing
The Native American experience in residential schools in Canada and the United States has received a lot of attention in the last few years. While Rehoboth Christian School had made a statement in 2003 regarding Rehoboth's past, the 2022-23 RCS Board wanted to reach out to alumni specifically about the residential school experience. You can view the document online here.