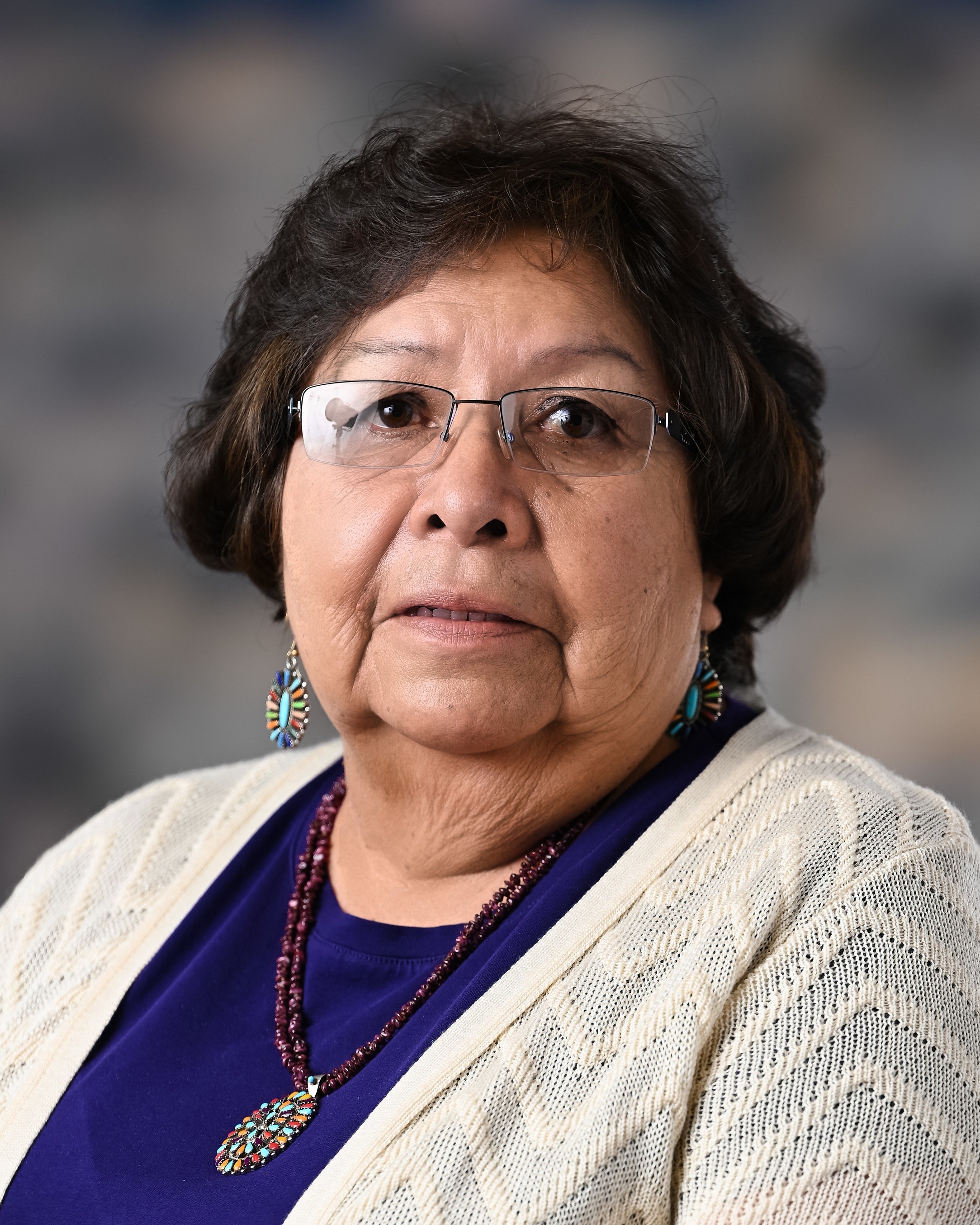 Angela Barker
Librarian, Elementary Reading / Navajo
Groups: Elementary School,Middle School
Employed Since: 8/1/2012
9 Years Experience At School
I grew up in Mexican Springs, NM, in a large family with parents that valued education. I graduated from Tohatchi High School and two weeks later was attending college in Johnstown, NY but I missed the desert. I felt claustrophobic and did not like not being able to "stretch my eyes." So I returned to the west and attended Adams State College in Alamosa, CO. but then because my parents needed help, I moved back to New Mexico and graduated from UNM with a bachelor's degree in English and a minor in biology. I then taught for three years at Tohatchi, and met the love of my life, got married, went back to UNM in Albuquerque and received my master's degree in TESOL. My husband David and I have raised three successful daughters.
Over the years I taught at various public schools in New Mexico and Arizona. In 2012, I thought I was retiring from teaching but God had other plans and the door was opened to come to Rehoboth Christian School. I have been challenged by Rehoboth to take on many roles, but with Philippians 4:13 as my motto, I have persevered. I had planned on staying only five years, but again, that wasn't God's plan.
Rehoboth has taught me that one is never too old to learn. I have opened many God-given "gifts" received through the helping hands of my colleagues here at Rehoboth. The words of encouragement and prayers I have received have blessed my life immensely.
My deep hope for Rehoboth students, parents, staff and the community is that someday we will all rejoice with our Lord and Savior, Jesus Christ.